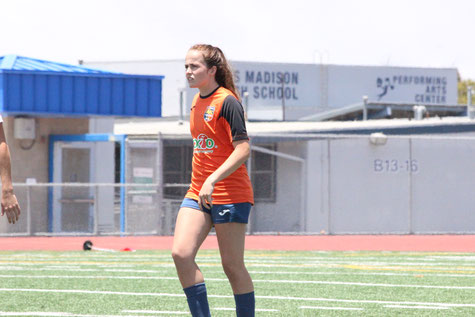 Parceiro Ladies Finish Up and Down Inaugural Season With High Hopes
by Hector Trujillo
Despite having finished their inaugural WPSL season with a 2-5-1 record, SD Parceiro Ladies had many moments that can built upon along with gaining valuable experience for 2019. Parceiro Ladies, which opened the season with a win over crosstown rival and perennial playoff contender San Diego SeaLions and closed it with yesterday's 6-2 loss versus LAGSD.
"Even though the result didn't go our way, the game provided an opportunity for us to bring together everything we've learned throughout the season," said Parceiro Ladies Defender Kelsey Irwin. "We are looking forward to building this program even stronger for next year."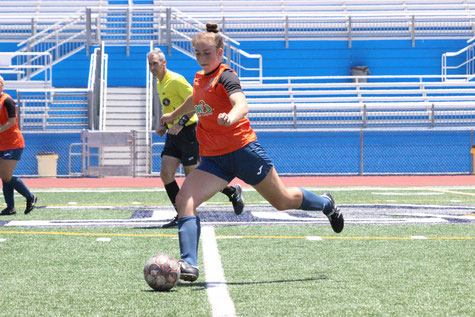 The team, which was led by first-year manager Futa Seki and head coach Lev Kirshner, showed a tremendous amount of resilience under very harsh and dangerous circumstances, mostly occurring during road games, battling hard even in midst of defeat. 
"Today's game was tough but we all worked hard for each other," said Parceiro Ladies Midfielder Amber Huff. "Even though we didn't get the outcome we would've liked, the effort put into the game was phenomenal. The season ended short but wouldn't have wanted to play with anyone else beside Parceiro Ladies."
If the team had won its final three home games with a +3 goal diffential, they would have been crowned Pac-South Conference champions. This goal was put to rest after losing to the eventual conference chamipion FC Tucson Ladies 2-1 on June 24th. SD Parceiro Ladies hopes to have back as many players as possible that can contribute along with selecting new talent that will take the team to new heights in 2019.