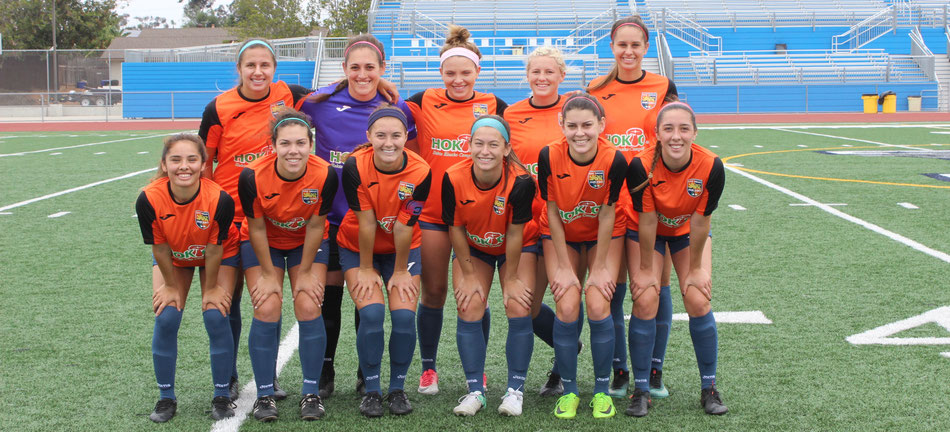 Parceiro Ladies Eliminated From PacSouth Race Despite Valiant Effort Over The Weekend
By: Hector Trujillo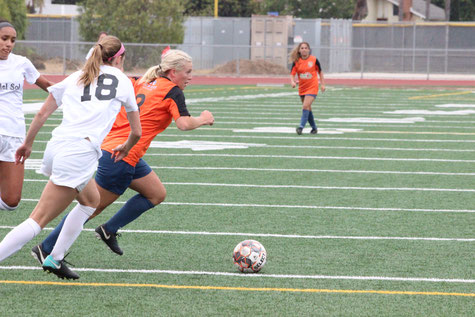 Overcoming an up and down inaugural season so far, SD Parceiro Ladies (2-4-1) entered the weekend with the PacSouth Conference Title still within their grasp. The team needed to win out their remaining three games, all at home, and end the season with a plus three goal differential. Their first opponent was Phoenix Del Sol, a team that Parceiro was seeking revenge against having lost to them 1-0  on June 2nd.
"We came out with the right mentality and put away our opportunities," said Parceiro Ladies Midfielder Chloe Frisch. "The girls worked hard and deserved the win." The final score of 4-0 was a good start and gave the team momentum entering Sunday's match against FC Tucson Ladies. Both teams faced each other earlier this month with the shorthanded Parceiro Ladies falling short by a score of 2-0 at Arizona. The rematch, however, started off in ominous fashion when FC Tucson took the lead on a quick strike just eight minutes in.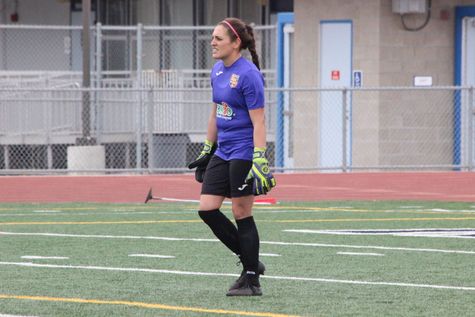 "The match got a bit chippy for stretches, but we got our rhythm back at the start of the second half," said Parceiro Ladies Goalkeeper Amy Schwartz. "We battled hard until the final whistle. We had to go all in and try to get three points." Despite being down early, the team did not quit and came back  early in the second half thanks to a spectacular goal by midfielder Natalie Saddic in the 49th minute. Both teams traded scoring changes with Parceiro pressing play in order to achieve the much needed victory. However with the team being forced to sell out on offense in the final minutes, FC Tucson would take advantage on a counter attack during injury time and put the game away in the 94th minute making the final score 2-1. The victory gave FC Tucson Ladies the necessary points to win the PacSouth Conference Title. 
"Unfortunately that left us exposed at the very end, but overall it was a good showing for us." Schwartz added. Parceiro Ladies will close out the season with bragging rights on the line against crosstown rival LAGSD by trying to avoid the season sweep after falling to them by a score of 3-1 on June 8th. This will be the final game of the regular season for both teams and will be played on Saturday, June 30th at James Madison High School with a kickoff time of 12 pm.