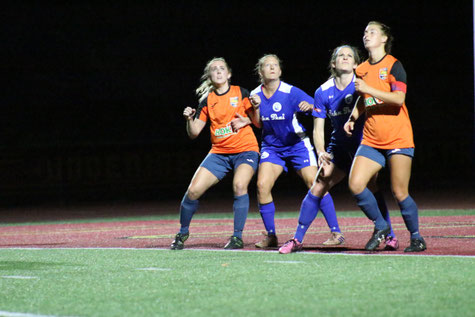 Parceiro Ladies  Snap Losing Streak With  1-1 Tie Against San Diego SeaLions
By: Hector Trujillo 
After losing three straight matches at the hands of FC Tucson Women, Phoenix Del Sol and LAGSD, Parceiro
Ladies were looking to get back on track against crosstown rival SD SeaLions on Saturday night in a rematch from week one. Parceiro Ladies (1-3-1) and Sea lions (0-3-3) played an even first half with both teams imposing their defensive will on each other taking the score in to halftime tied at zero.
 "I'm really happy with the overall performance we gave during the game," said Parceiro Ladies Goalkeeper Kate Hart. " It's been fun watching this team get more comfortable with each other." The SeaLions, who were playing in front of their home crowd, would take advantage of a turnover and take the lead in 51st minute of play. Trying to avenge their loss from week one, they kept up the pressure but were unable to take the lead thanks to some quick adjustments made by Parceiro Ladies. Those adjustments paid off in the 67th minute when forward Mary Reilly scored to tie the match 1-1.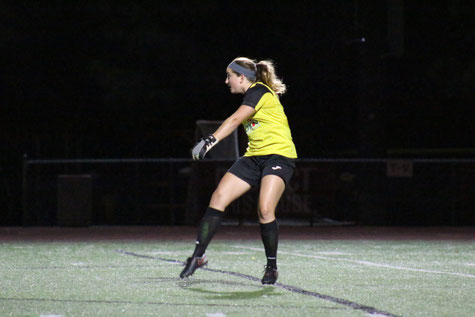 "The SeaLions are always a tough opponent, but we were resilient and fought until the end of the game," Reilly said. "Coming from a 1-0 deficit is never easy, but we all worked hard for each other and managed to get one in the back of the net". Both teams defended well in the final 25 minutes and had few if any scoring changes in order for either to come out with the win. Considering their current position in the Pac-South Conference standings, each squad must finish strong in hopes having any chances at the post season. 
"We go out there every game to improve and work hard for each other," Hart added. "I think that showed today. We will hopefully continue to build and to fight these last few games of season".
SD Parceiro Ladies next match is at home (James Madison High School) against Phoenix Del Sol on Saturday, June 23rd with kickoff at 1 pm.